FOUNDERS AND MANAGEMENT TEAM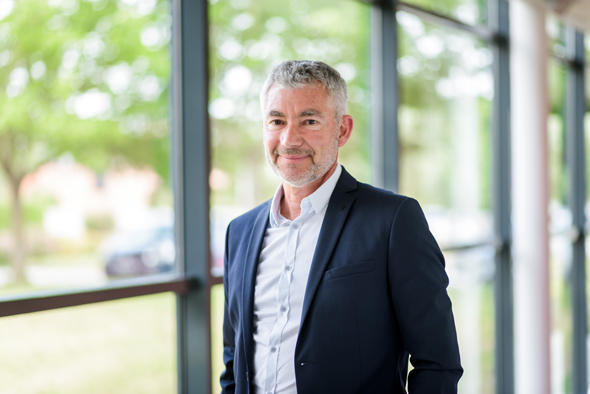 Dr Thierry Sulpice, Ph.D
Chairman, CEO/CSO, Founder, Member of Scientific Advisory Board
Dr Thierry Sulpice has served as Chief Executive / Scientific Officer since the creation of Cardiomedex in 2011. He is also Chairman and CEO/CSO of Physiogenex and his expertise spans physiopathology and pharmacology of vascular/heart diseases, type 2 diabetes, dyslipidemia, liver and kidney disorders.
Prior to managing both CROs Thierry was head of the in vivo pharmacology team at Sanofi-Aventis where he supervised drug discovery optimization and preclinical development for projects targeting the cardio-metabolic syndrome. During his 9-year tenure at Sanofi-Aventis, he was mainly involved in the cannabinoid CB1 receptor program and coordinated numerous animal studies to determine the potential efficacy of new drug targets.
Thierry earned his PhD Degree in "Pharmacology and cellular physiology of cardiac cells" at the University of Grenoble, France. In addition, he conducted basic research on the physiopathology of the diabetic heart at Orsay University, France.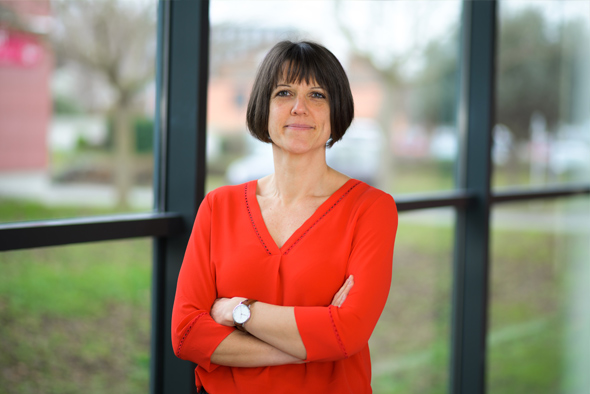 Dr Caroline Dubroca, PhD
Director, Scientific Operations & Research Development, Member of Scientific Advisory Board
Dr Caroline Dubroca has served as an expert in cardiovascular diseases at Cardiomedex since October 2011. She drives project management and business development, and has been instrumental in developing CRO services. Caroline has over 15 years' experience in pharmacology within both academic research and private companies. Having been involved in drug discovery and development processes, she has gained industry know-how and a thorough knowledge of cardiovascular issues.
Her major focus is heart failure, myocardial infarction, cardiac hypertrophy and vascular function. She is also highly experienced in study protocol development, small animal surgery, physiological and pharmacological functional evaluations.
She earned her PhD Degree in "Biology and Pharmacology of homeostasis and vessels" at Paris VII University, France. She conducted her post-doctoral research on cardiac stem cell biology in Brussels, Belgium.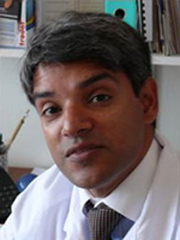 Pr Atul Pathak, MD, PhD
Founder, Chair of Scientific Advisory Board
Pr Atul Pathak is a Cardiologist and Pharmacologist. He is currently Head of Cardiology at the "Centre Hospitalier Princesse Grace", Monaco.
After graduating from RTWH Aachen (Germany) and then from Toulouse University (France), he received his medical doctorate. During his internship / residency at the Cleveland Clinic (USA) and University of Brussels (Belgium), his main focus was cardiovascular autonomic physiology and pharmacology. He has also been Visiting Professor at the Baker IDI Heart and Diabetes Institute (Melbourne, Australia) where he initiated the renal denervation program.
Pr Pathak serves as Vice President of the French Society for Hypertension and President of the European Society for Patient Care. He has received awards from the European and French Society of Cardiology, and the British Pharmacological Society. He is also on numerous editorial boards and member of the American Society for Heart Failure.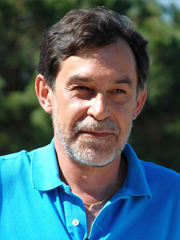 Pr Jean-Michel Senard, MD, PhD
Founder, Member of Scientific Advisory Board
Pr Jean-Michel Senard is a Pharmacologist specialized in Cardiovascular Systems and Neuroscience. Pr Senard serves as the Head of the Clinical Neuropharmacology Unit and of the Autonomic Nervous System Laboratory at Toulouse Hospital. He also heads the "Molecular and Clinical Determinants of Cardiac Architecture" team at the French National Medical Research Institute (INSERM, U1048, Toulouse).
His research focuses on heart architecture with a special emphasis on the identification of molecular determinants of cardiomyocyte morphology / cardiac tissue organization, and pharmacology of cardiac cell surface GPCR.
Pr Senard obtained his MD and PhD in Pharmacology in Toulouse, France. He is a member of the French Society of Pharmacology and Therapeutics, the French Society of Cardiology and Hypertension and the European Federation of Autonomic Societies (EFAS).
SCIENTIFIC ADVISORY BOARD
Pr Michel Galinier, MD, PhD:
Head of Cardiology, Rangueil Hospital, Toulouse and Co-Director of a Research Team at French National Scientific Research Center (CNRS). Specialized in Heart failure and relative biomarkers.
Dr Vincent Richard, MD, PhD:
Head of the "Endothelial dysfunction and nephropathy" Research Team at the French National Medical Research Institute (INSERM, U1096, Rouen). Specialized in vascular protection, treatment of aortic stenosis, and improvement of cardiac contractile function.
Dr Rémy Burcelin, PhD:
Head of the « Intestinal risk factors, diabetes, dyslipidemia » Research Team at the French National Medical Research Institute (INSERM, U1048, Toulouse). Specialized in the molecular bases of insulin resistance and the role of the intestine (microflora & endocrine function) in the control of metabolic diseases.
CONTACT US FOR MORE INFORMATION